Introducing: "Six Rings"
The city, the suburbs, our state, and your world champion Chicago Bulls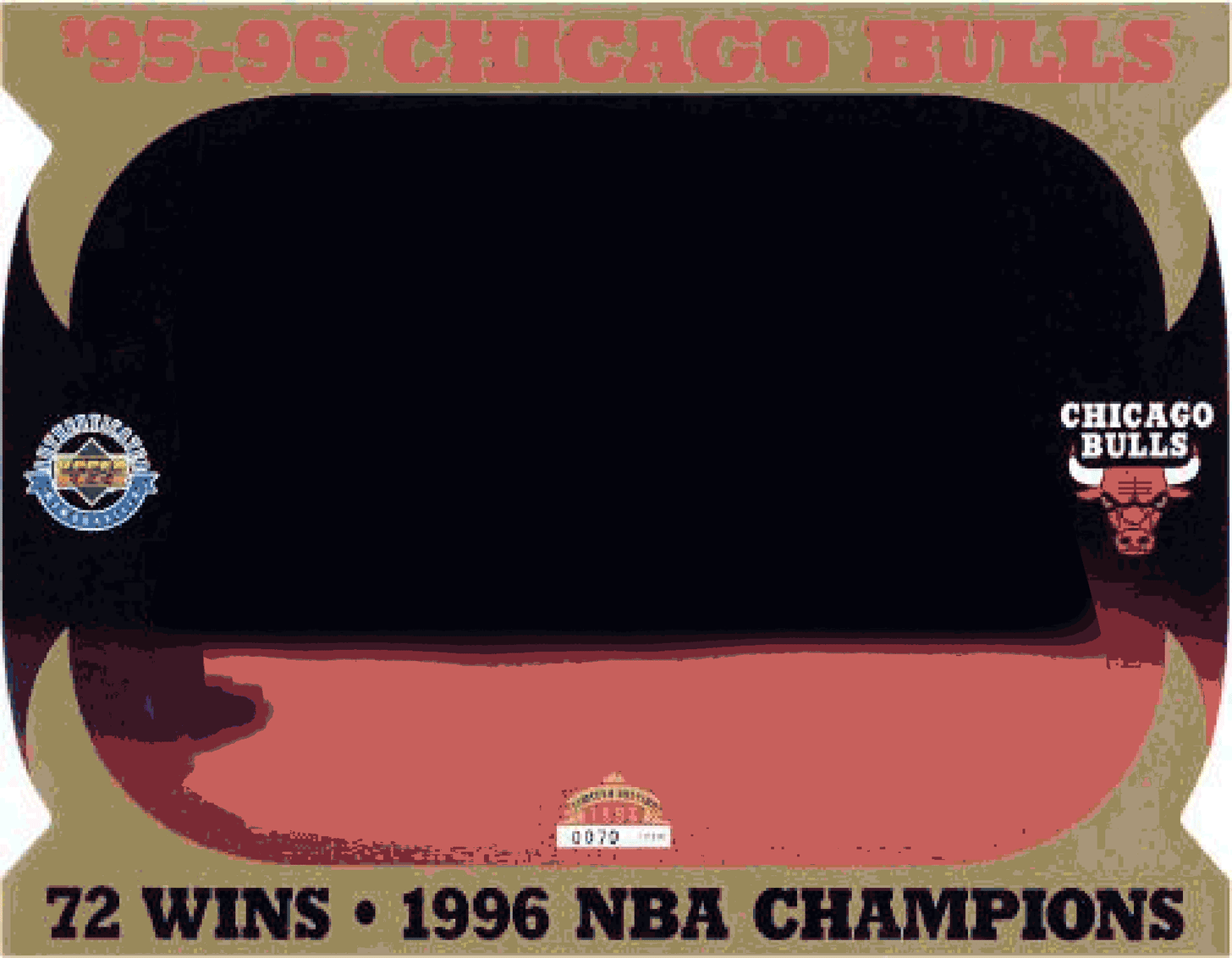 If you were here for it, if you were in the city or the suburbs, if you were in the state or in the country, if you were overseas or at the Stadium, if you sat courtside or at home, if you were a child or you'd seen it all, the Dynasty was a lifestyle. It was in your home. It was on your clothes. It was at your job. It was on the train. It was on TV. It was on your mind. It was at the bar. It was at your birthday party.
Your uncle sold a car to Bill Wennington. You were playing pickup at Foster Park when MJ showed up and called next. Your parents hired Ray Clay to introduce you at your Bar Mitzvah. Your buddy was the police officer at the '92 rally who didn't know that Bobby Hansen was Bobby Hansen. You were in the stands for a celebrity softball game at Thillens Park in '93 where Stacey King and Scott Williams played. You won a raffle to be one of six kids who shot hoops in a contest at halftime in '91. You were the ad man who told Dennis Rodman to rip, not roll down, his shirt sleeves for the Bigsby & Kruthers shoot. You were one of the city workers who assembled 200 baskets in Grant Park for Shoot the Bull. You were a U.C. ball girl and still have your championship watch from the team that reads "TEAM OF THE DECADE."
For eight years, the Chicago Bulls were ground zero of damn near everything: sports and entertainment, culture and fashion, politics and business. If you lived between Kenosha and Gary, between the Atlantic and the Pacific, between Venus and Mars, the Bulls touched your life.
And the closer you were to 1800 W. Madison Street, or to 550 Lake Cook Road, the closer you were to one of the single greatest cultural markers of the 20th Century.
What happened in those buildings and many other arenas around the country is the stuff of legend. What happened to all of the people who intersected with those heroes is the stuff of Studs.
I am proud, I am anxious, I am excited — to announce the launch of the first book to look at the Chicago Bulls dynasty in its totality. My newest project, due out in 2021.
6 Rings: The Bulls, The City, and the Dynasty that Changed the Game.
---
My journey begins here, at this Substack. Here's the thing: when I write big projects, I get geeked. And what stinks is that I typically can't share it with anyone. Two reasons. First, the bigger the project, the more the research, so when I want to share the process with people — from fun nuggets to Earth-shattering revelations — I have too much to say at any one time. When I wrote "How the GOAT Was Built," I tried to tease that with everything from this tweet to this tweet, but even that felt one sided, and fleeting.
Second, when I'm deep in the rabbit hole, I tend to talk LOOOOOONG. And not everyone wants to hear all that. Some folks just want to say what's up, talk about, ya know, current sports, play catch up and call it a day.
That's why every week, I'll be taking readers along for the ride on my research and writing as I craft my book. Snippets of my interviews, anecdotes I never knew, newspaper and YouTube clippings, books I'm reading that lead to new insights — if you're the kind of person who wants to read my book, you might also be the kind of person who wants to get a jump start on that material in the first place.
As I wrote in "How the GOAT Was Built," the Bulls dynasty was not one team winning six rings. It was two teams winning three rings each. In honor of those two teams, this newsletter will run $2 per month.
Along with the Bulls material, you'll also get news on the book's overall timeline, new Bulls merch I'll be designing and the first word on dynasty-related events I'll be hosting.
I'll also have a free option for a monthly update on the book, with teases of what's in the weekly newsletter. And every now and again, when timely, there will be some Chicago history letters not tied to the 90s Bulls, but damn sure worth your while.
In other news, do you have a Michael Jordan story? A Scottie Pippen story? A Phil Jackson story?
Hell, do you have a Keith Booth story? A Chip Schaefer story? A John Ligmanowski story?
How did your life intersect with the 90s Bulls?
Email me your dynasty Bulls stories and photos at 6ringsbook@gmail.com.
Thank you to everyone for your support now, in the past, and onward. Sign up for the newsletter now so you don't miss the first issue!
And with that…